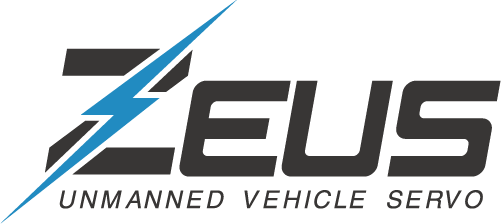 Zeus Servo is a servo brand under MARK STAR Servo-tech, not only designs but also manufactures Servo(actuator) for unmanned vehicle, drones, robots and various machinery and equipment. The Servo actuator application include large-scale aerospace unmanned vehicle, large-scale Ili agricultural helicopters, automated detection flying drones, ultra-small aircraft, unmanned submarines, robots, mechanical control equipment, etc... So far, we have cooperated with professional unmanned vehicle factories and mechanical control factories around the world. We committed to design and developing every type of actuators. In a limited volume we providing maximum torque, speed, efficiency and multiple functions including status feedback. Solving the customer required.
---
---

Found in 1999

O Cooperated with radio controls models factories from Japan, Germany, Switzerland, and the United States. Manufacture remote control equipment. Began develop and design the servos.
O In 2008, founded MKS Servo brand dedicated R&D for flight radio control models. Became internationally recognized as the world's three top of remote control servo brands.
O MKS Servo is widely praising by every top racers/pilots around the worlds and successively won excellent results in international remote control competitions.
O The unpowered aircraft was breaking the fastest of record of 782 kph/hrs. The pilot designated MKS Servo.
In 2012 Expansion of UAV Servos
O In 2012, starting develop dedicated servos for commercial and military and began to cooperate with unmanned vehicle manufacturers around the world.
O Recognized by many famous high quality manufacturers.
In 2015 Found Zeus brand
O In 2015, the "Zeus Servo" brand was established, which dedicated to developing of servos for industrial and commercial/military UAVs and mechanical control, production of various actuators for every requires.
O We have successively cooperated with major factories in the world, and have been solving many control problems from customers.
O Professional remote-controlled pilots installed MKS Servo again and broke the fastest speed again up to 877 kph/hrs.
O Our core goal of the corporation is developing and manufacture the most reliable and suitable servos for customers. We use 20 years of profound experience to assist customers.
---
Quality
"Quality" is what we have always cared about the most. For any type, torque, speed, we have considerable requirements for each servo.
---
Detect

O Zeus Servo undergoes quality inspections at every stage of production.
O Each servo will be verified by quality inspection before shipment.
O Each component of Servo has pass through the calibrated and individually tested.
O Each servo will be verified by quality inspection before shipment.
---
Certification

O Top specification Servo type have passed through the strict environmental of MIL-STD-810F military certification.